Published on: December 6th, 2019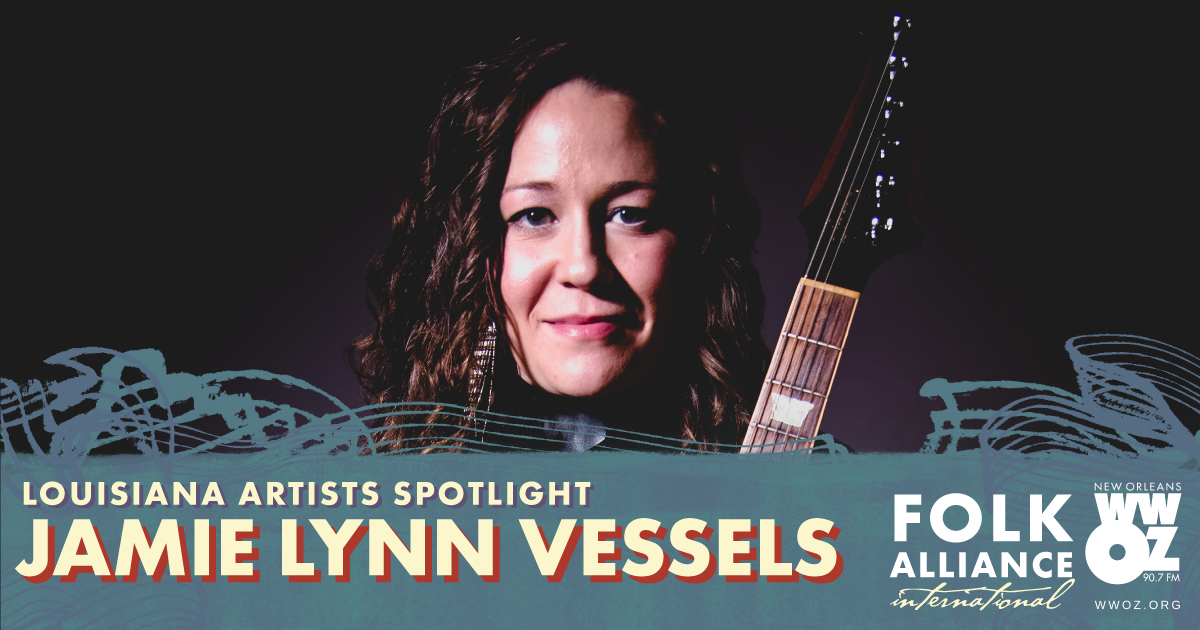 The Folk Alliance International Conference is coming to New Orleans this year and WWOZ is partnering with the good people at the conference to give a special shoutout to the Louisiana-based Official Showcase artists and the work they're doing to strengthen the arts community in Louisiana. This week's Louisiana Artist Spotlight shines on Jamie Lynn Vessels.
Jamie Lynn Vessels has a voice that's as sweet as it is raw–qualities shared by her down-to-earth lyrics and powerful performances. Whether she's being backed up by her new band or on stage solo, seeing her live is mesmerizing. Her music is a blend of rock, blues and Americana, with strong hints of soul and folk sprinkled through. Originally from Raleigh, North Carolina, Jamie was torn between a career in Criminal Justice and her passion for music. That latter passion brought her to New Orleans, her "artistic home" where she's since been honing her sound, now with new material and energy.
Her newest single 'Shadowboxer' is electric; Jamie Lynn's vocals gracefully, powerfully flying between funk-laden guitar bridges that are just… so cool! You'll want to listen twice, honestly. But that single is just the tip of the iceberg of the versatility of her unique sound.
Check out the music video for 'Shadowboxer' below!