WWOZ and Your Legacy
Have you considered 'OZ in your estate planning? Such support is extremely important to us and is greatly appreciated. Leave your legacy with 'OZ.
Why Join WWOZ?
Support our streams & broadcasts of New Orleans community radio to the universe all day, every day.
WWOZ has been non-profit, listener-supported and volunteer-programmed for 40 years-- an accomplishment we're more and more proud of with each passing year as the modern media landscape changes.
WWOZ preserves and promotes New Orleans' unique musical and cultural heritage in a way you won't find anywhere else.
We've got community event info and interviews with all the movers and shakers in the neighborhoods. Takin' It To The Streets provides information about second lines (including routes sheets), Mardi Gras Indian events, and more.
Our live radio and video broadcasts put you right in the middle of local festivals and clubs as the music happens.
Your support allows us to bring you exciting new programming, including a new robust selection of WWOZ Videos.
WWOZ Members enjoy a wide range of Member Discounts
Ways to Become a Member
   

Monthly donation with automatic renewal and an annual choice of thank you gifts

   

One-time donation with optional yearly renewal and your choice of thank you gifts.

   

Get Brass Passes to Jazz Fest
House of Blues and/or Rock-n-Bowl passes in limited quantities
Membership FAQs
Got a question? Let our Membership FAQs page enlighten you!
Membership Perks
All 'OZ members get special discounts & deals at local businesses! Check out the list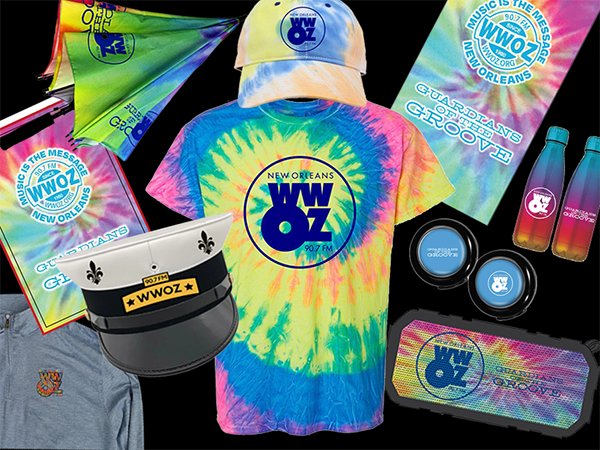 Brass Pass holders get access to the WWOZ Hospitality Tent at Jazz Fest.