If you're looking for something very recently played, you can access the most recent 100 songs here.
If you'd like to search or go further back, use the WWOZ Spinitron Pages The main page is here.
The Spinitron interface is pretty intuitive, but just in case, the rest of this page provides instructions.
Searching for song information
From the main WWOZ Spinitron page, select the month for which you'd like to search (labeled "1" in the screen shot below) and fill out the search blank (2). You can search artist, disk (album title), or song. This searches all WWOZ shows for the selected month.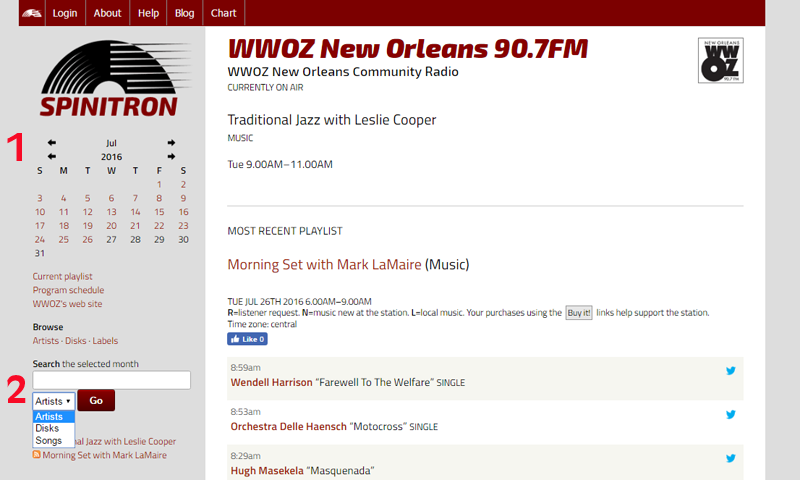 Individual Show Playlists 
There are two ways to access playlists for individual shows. Method 1: Follow the Program Schedule link beneath the calendar, then click the show you're interested in. Then click the "Playlist" link for the date of interest.
Method 2: This method is less efficient, but it will show you the various screen views available in Spinitron, Click on one of the dates in the calendar (3) to reach the list of individual shows for that day, then click the appropriate "Playlist" link (4).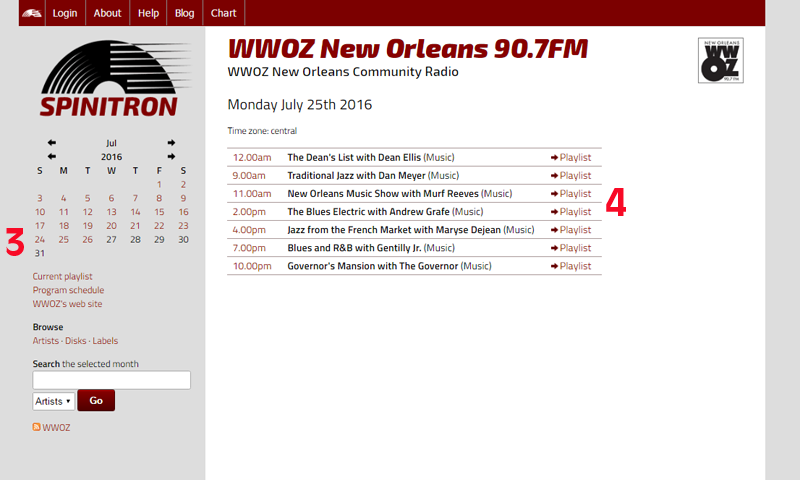 If you'd like to see the aggregate page for that particular show, click on the show name (5).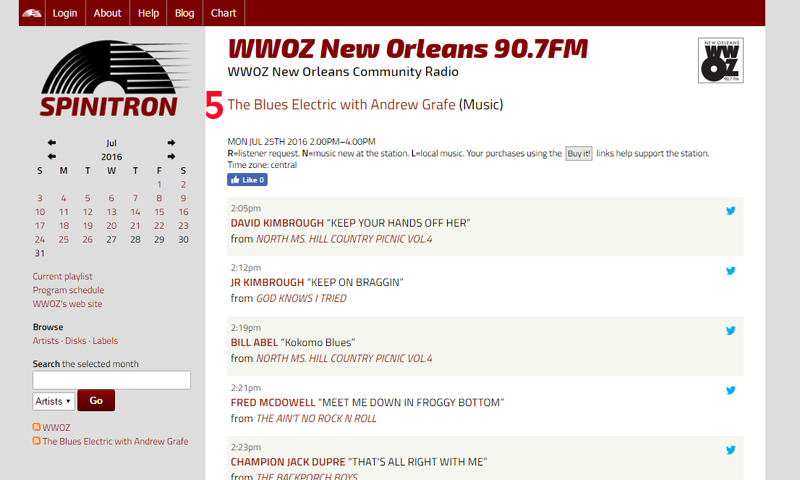 From the aggregate page, click individual "Playlist" link (6).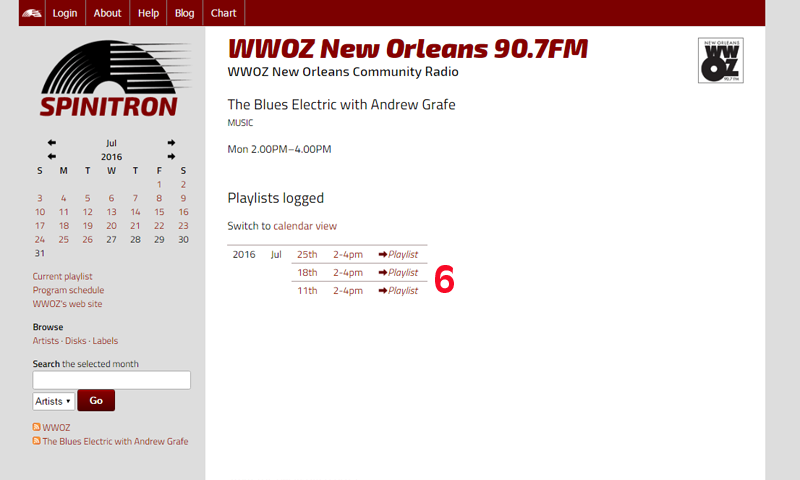 Please note:
The collection of song information is subject to various technological vagaries. Sometimes songs get dropped out.
Text on Spinitron pages mentions "Buy It" links. For the time being, we have chosen not to activate them on WWOZ pages.