WWOZ is only alive and kickin' thanks to the generous support of you, our family of members. Enjoy the Thank You Gifts below, or choose to put 100% of your donation to support the station - either way you have our gratitude!
Membership Levels and Gifts
All Members:
Discount Card & Bumper Sticker
$70 one time or $6/month
Ball Cap
$100 one time or $8/month
T-shirt
$120 one time or $10/month
CD No. 46
$150 one time or $12.50/month
T-shirt and Ball Cap
$240 one time or $20/month
Messenger Bag
$360 one time or $30/month
Umbrella
$504 one time or $42/month
Umbrella and Messenger Bag
$1,000 one time or $84/month
Everything! (Folding Chair, Umbrella, Messenger Bag, CD No. 46, T-shirt and Ball Cap)
---
Compilation CD No. 46, This Just In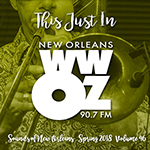 Our latest compilation CD, This Just In, is filled with acts recorded live by WWOZ, both in our studio and at events around New Orleans.
» See past live compilation CDs
---
WWOZ Ball Cap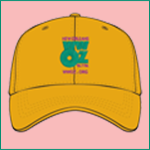 Yellow ball cap with the WWOZ logo.
---
Tee shirt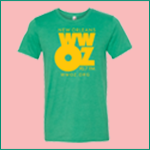 WWOZ tee shirt in green, sizes S-5XL.
---
Messenger Bag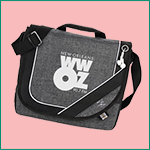 Tote all your stuff around town in this handsome Bolt Urban Messenger Bag.
---
60-inch WWOZ Umbrella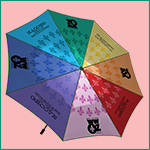 Windproof umbrella in rainbow colors, with double-ribbed construction, hardwood handle, size: 40" L x 60".
---
WWOZ Captain's Chair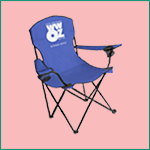 Relax in the great outdoors in the privacy of your own back yard or your favorite festival! This royal blue Captain's Chair features 2 can holders and its own carrying case.
---
All Members Get...
Discount Card & Bumper Sticker
For all donations $40 and up. Get great deals from local businesses.