WWOZ is only alive and kickin' thanks to the generous support of you, our family of members. Enjoy the Thank You Gifts below, or choose to put 100% of your donation to support the station - either way you have our gratitude!
A couple of notes:
--The gifts pictured below are for new members beginning Oct 3, 2019, the beginning of our Fall Drive.
--Krewe of Roux member gifts won't be shipped until 5 monthly payments have been received.
Membership Levels and Gifts
All Members:
Discount Card & Bumper Sticker
Trumpet Level: $70 one time or $6/month
Ball Cap
Saxophone Level: $100 one time or $8/month
T-shirt
Trombone Level: $120 one time or $10/month
CD No. 47
Tuba Level: $150 one time or $12.50/month
T-shirt and Ball Cap
Snare Drum Level: $240 one time or $20/month
Booney Hat and Long Sleeve Pullover
Bass Drum Level : $360 one time or $30/month
Umbrella
NOLA Flag Bearer Level:$504 one time or $42/month
Festival Pack (T-shirt, Ball cap, BackPack, Picnic Blanket and Water Bottle)
Treehouse Level: $1,000 one time or $84/month
Retro Vinyl Record Player OR reclining Festival Chair
---
Compilation CD No. 47, We Live
Our latest compilation CD, We Live, is filled with acts recorded live by WWOZ, both in our studio and at events around New Orleans.
» See past live compilation CDs
---
WWOZ Ball Cap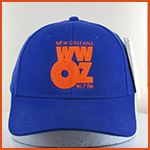 Blue ball cap with the WWOZ logo in bright orange.
---
Tee shirt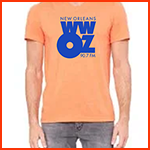 WWOZ tee shirt in orange with blue logo, sizes S-5XL.
---
60-inch WWOZ Umbrella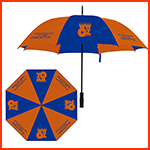 Umbrella in blue and orange .
---
Long Sleeve Pullover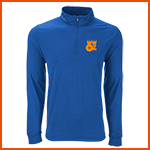 Long sleeves, with WWOZ logo.
---
Booney Hat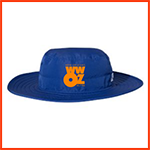 Booney hat with WWOZ logo.
---
Festival Pack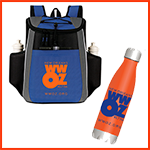 Festival Pack, which includes T-shirt, Ball cap, Backpack, Picnic Blanket and Water Bottle.
---
WWOZ Retro Vinyl Record Player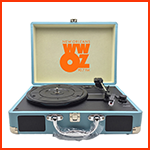 Play your vinyl on this great retro record player
This item will not be shipped until after November of 2019.
---
WWOZ Festival Chair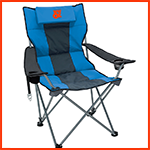 Relax in the great outdoors in the privacy of your own back yard or your favorite festival! This royal blue chair features 2 can holders and its own carrying case.
---
All Members Get...
Discount Card & Bumper Sticker
For all donations $40 and up. Get great deals from local businesses.