Published on: November 9th, 2019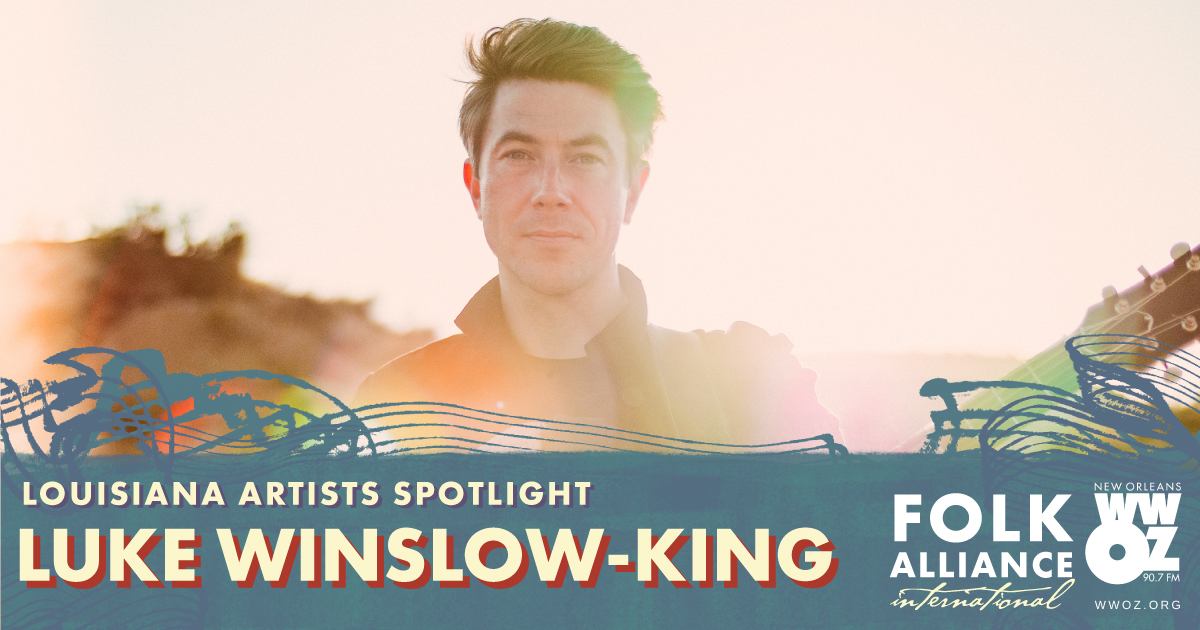 The Folk Alliance International Conference is coming to New Orleans this year and WWOZ is partnering with the good people at the conference to give a special shoutout to the Louisiana-based Official Showcase artists and the work they're doing to strengthen the arts community in Louisiana. This week's Louisiana Artist Spotlight shines on Luke Winslow King. 
The sound of singer and guitarist Luke Winslow-King unifies many American music traditions–blues, country, R&B, rock 'n' roll. Born and raised in Northern Michigan, Luke moved to New Orleans at the age of 19, where was immersed in the local culture overflowing with music. Now, his many travels and the people and places he encounters enriches his perspective on those same American music traditions he fell for in his youth.
As far from New Orleans as he travels, it has an unbreakable hold on Luke's music. This is especially the case in his many collaborations with New Orleans legends and virtuosos, including Dr. John, John Boutté, Roberto Luti, Little Freddie King, Washboard Chaz, and Meschiya Lake. In addition to holding down residencies at numerous venues and releasing four studio records over the course of nine years, he has toured extensively in North America and Europe, appearing on notable stages such as Austin City Limits, New Orleans JazzFest, Azkena Rock Festival (Spain), Paradiso (Netherlands), Maverick Festival (UK), and countless more.
Check out part of Luke's performance at WWOZ from March 8, 2016 with the song 'Cadillac Slim:'