Published on: November 23rd, 2019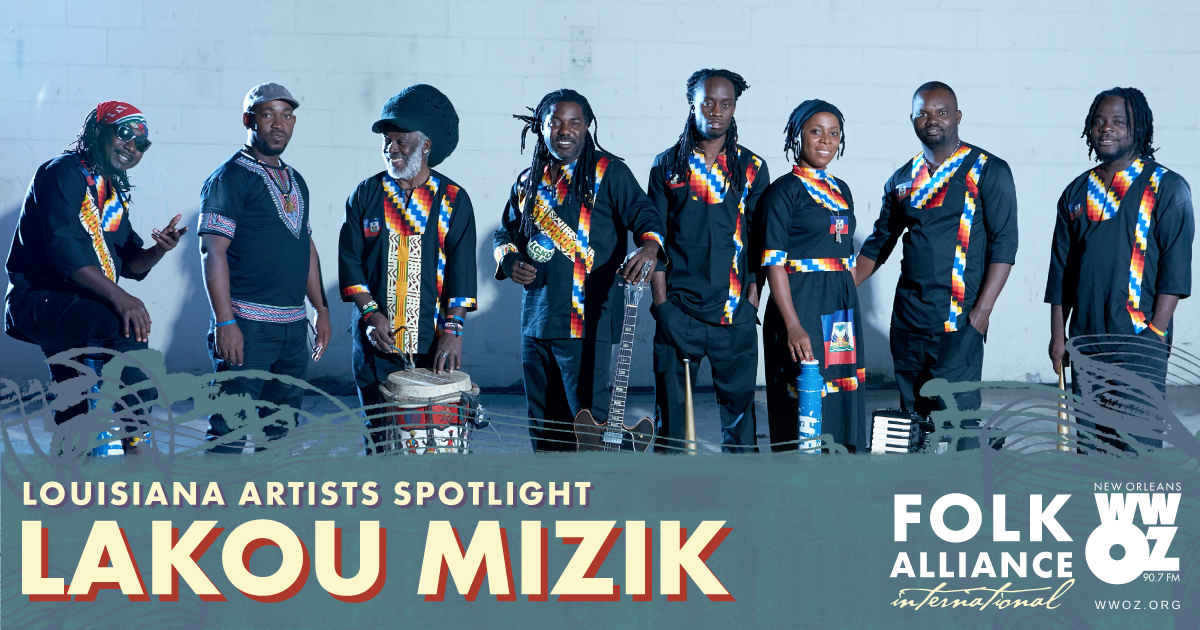 The Folk Alliance International Conference is coming to New Orleans this year and WWOZ is partnering with the good people at the conference to give a special shoutout to the Louisiana-based Official Showcase artists and the work they're doing to strengthen the arts community in Louisiana. This week's Louisiana Artist Spotlight shines on Lakou Mizik. 
Lakou Mizik is a powerhouse collective of Haitian roots music with a soulful energy and a mix of styles that feels mystical and familiar at the same time. In the wake of Haiti's devastating earthquake the band came together to show the world that their country was much more than the sum of headlines that were being shot around the globe.
Today with their positive messages and roots revival music, they have become one of Haiti's hottest exports and have gained an international following with their critically acclaimed debut album "Wa Di Yo" and their mystical, soulful, dance party inducing live shows.
Watch the music video for their song "Iko Kreyòl" that celebrates the historical, cultural and spiritual connections between the people and music of New Orleans and Haiti.