Published on: October 3rd, 2019
A large part of the Smithsonian Folkways Jazz Fest 50 box set team in the AARP Rhythmpourium: Keith Spera, Dave Ankers, Jeff Place, Huib Schippers, Karen Celestan, Rachel Lyons, George Wein on April 27, 2019. Photo by Ryan Hodgson-Rigsbee.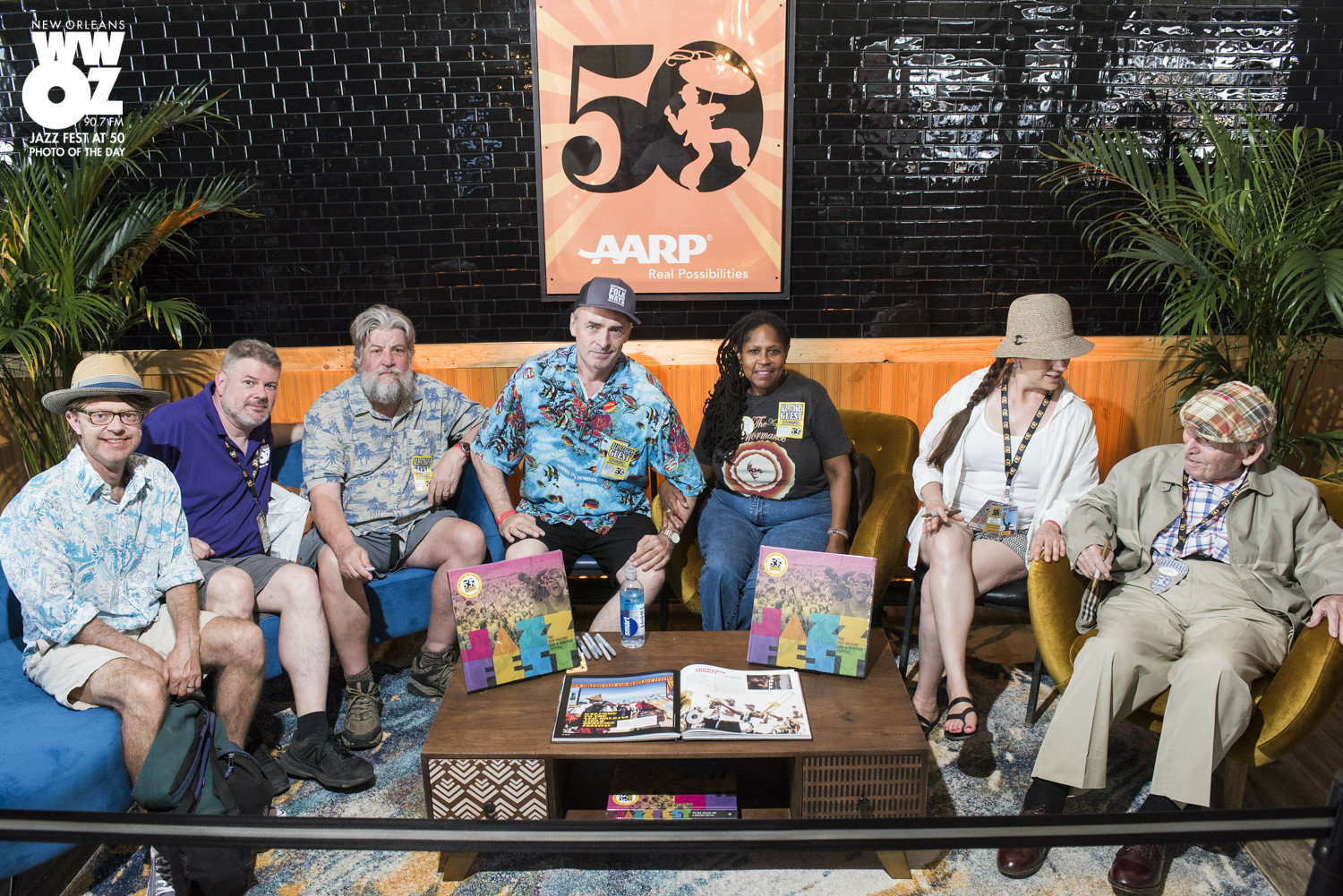 In honor of Jazz Fest's 50th anniversary in 2019, we're featuring a Jazz Fest photo of the day with our audience. Keep your eyes here, and at our Jazz Fest 50 page, all year long to see them, plus more celebration of the big anniversary!