Published on: December 11th, 2019
Terence Blanchard and Poncho Sanchez perform live in the WWOZ Hospitality Tent on April 30, 2015, after leading the International Jazz Day second line parade from the steps of the New Orleans Museum of Art to Jazz Fest. Blanchard was named 2020 Humanist of the Year by the Louisiana Endowment for the Humanities today. 
Photo by Ryan Hodgson-Rigsbee.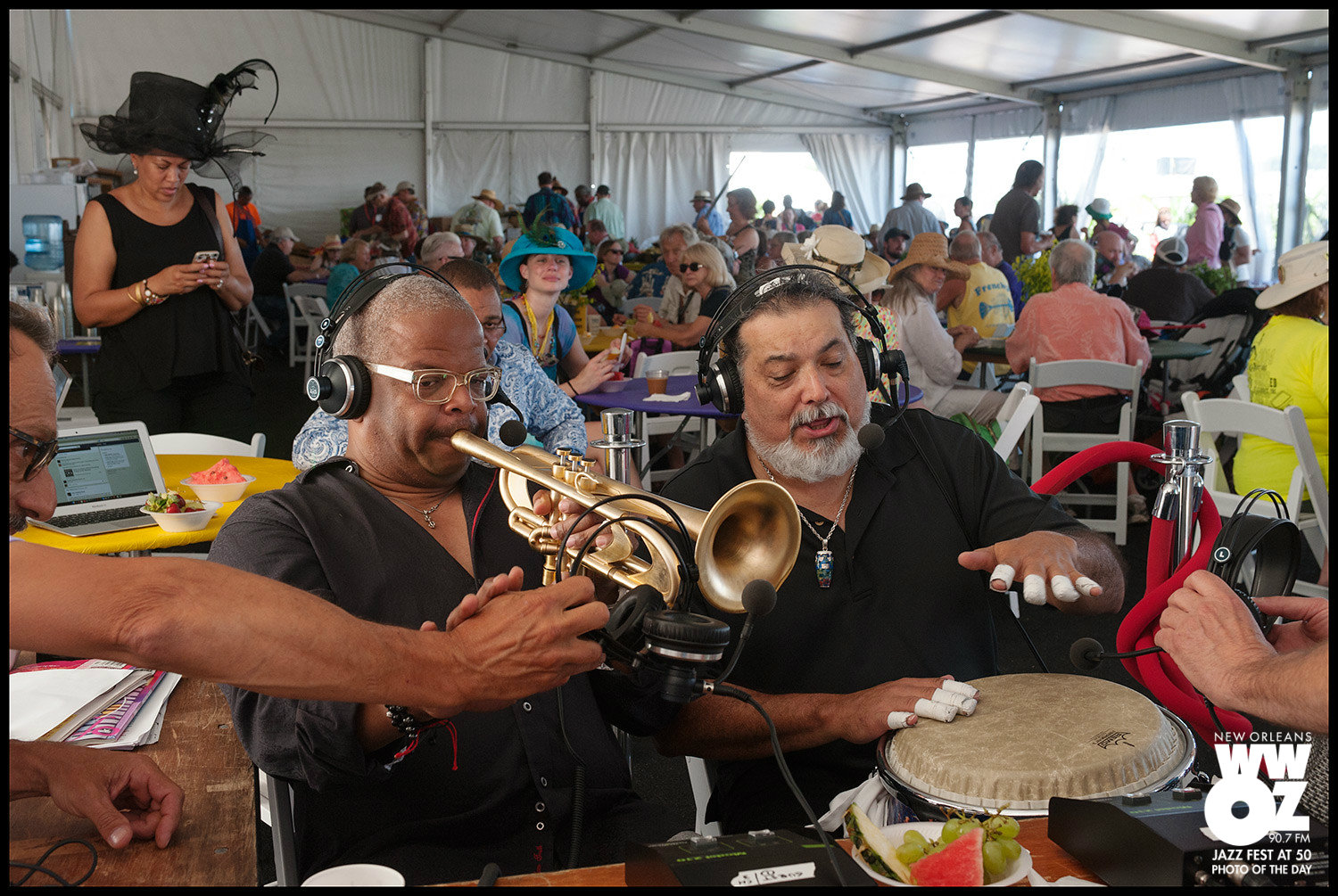 In honor of Jazz Fest's 50th anniversary in 2019, we're featuring a Jazz Fest photo of the day with our audience. Keep your eyes here, and at our Jazz Fest 50 page, all year long to see them, plus more celebration of the big anniversary!