Published on: November 30th, 2019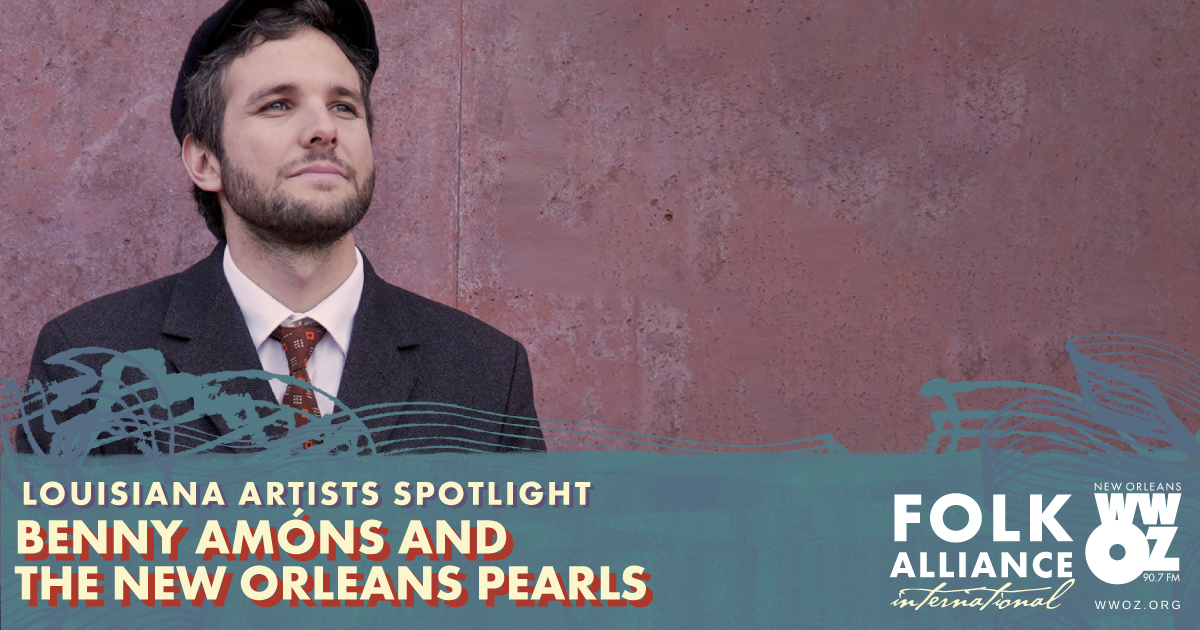 The Folk Alliance International Conference is coming to New Orleans in January and WWOZ is partnering with the good people at the conference to give a special shoutout to the Louisiana-based Official Showcase artists and the work they're doing to strengthen the arts community in Louisiana. This week's Louisiana Artist Spotlight shines on Benny Amón's New Orleans Pearls.
Originally from Davis, California, Benny came to New Orleans to work with young people in schools, but instead found himself in recording sessions, on tour, and playing festivals and other projects with some of New Orleans' greatest traditional jazz musicians. His band Benny Amón's New Orleans Pearls breathes new life into those classic, swingin' jazz sounds of the Crescent City.
He's traveled the world, performing in Japan as a cultural ambassador, at the International I Love Jazz Festival in Brazil, as well as across Europe and the States. Benny's a regular at Preservation Hall, Jazz Fest, French Quarter Fest, Satchmo Summer Fest, and the Danny Barker Banjo & Guitar Festival.
Watch them perform 'Back In Your Own Backyard' in this stylishly candid video.