There are songs in the New Orleans repertoire that musicians just must be able to play. 'St James Infirmary,' 'When the Saints Go Marching In,' 'Basin Street Blues,' 'Paul Barbarin's Second Line…'
But if you play clarinet, the one song you have to master is 'High Society,' because there's a solo that proves you can call yourself a clarinet player in the New Orleans style.
'High Society was originally a march from 1901, written by composer Porter Steele. It wasn't a "jazz" song and the sheet music didn't have that solo in it. But the band arrangement used by everyone had a technical piccolo obbligato in the trio.
When the great Creole clarinetist Alphonse Picou adapted that piccolo solo into a personalized clarinet solo it knocked everyone out and they all copied that solo, and even made their own versions to boot.
So this is one of the earliest documented examples of a jazz solo. And nobody wanted to hear 'High Society' if it didn't include that clarinet.
So every New Orleans clarinet player, from Johnny Dodds, Albert Nicholas, Sidney Bechet, Irving Fazola, Pete Fountain, and even myself have taken Picou's High Society challenge.
So whenever you hear that clarinet in 'High Society,' just remember the genius of Alphonse Picou, and that it's a tribute to a tradition that has been passed through generations of New Orleans musicians.
The narrator for this feature is renowned New Orleans clarinetist Evan Christopher. Evan is a close friend of the station and can often be heard gracing our airwaves. Find out more about Evan at clarinetroad.com.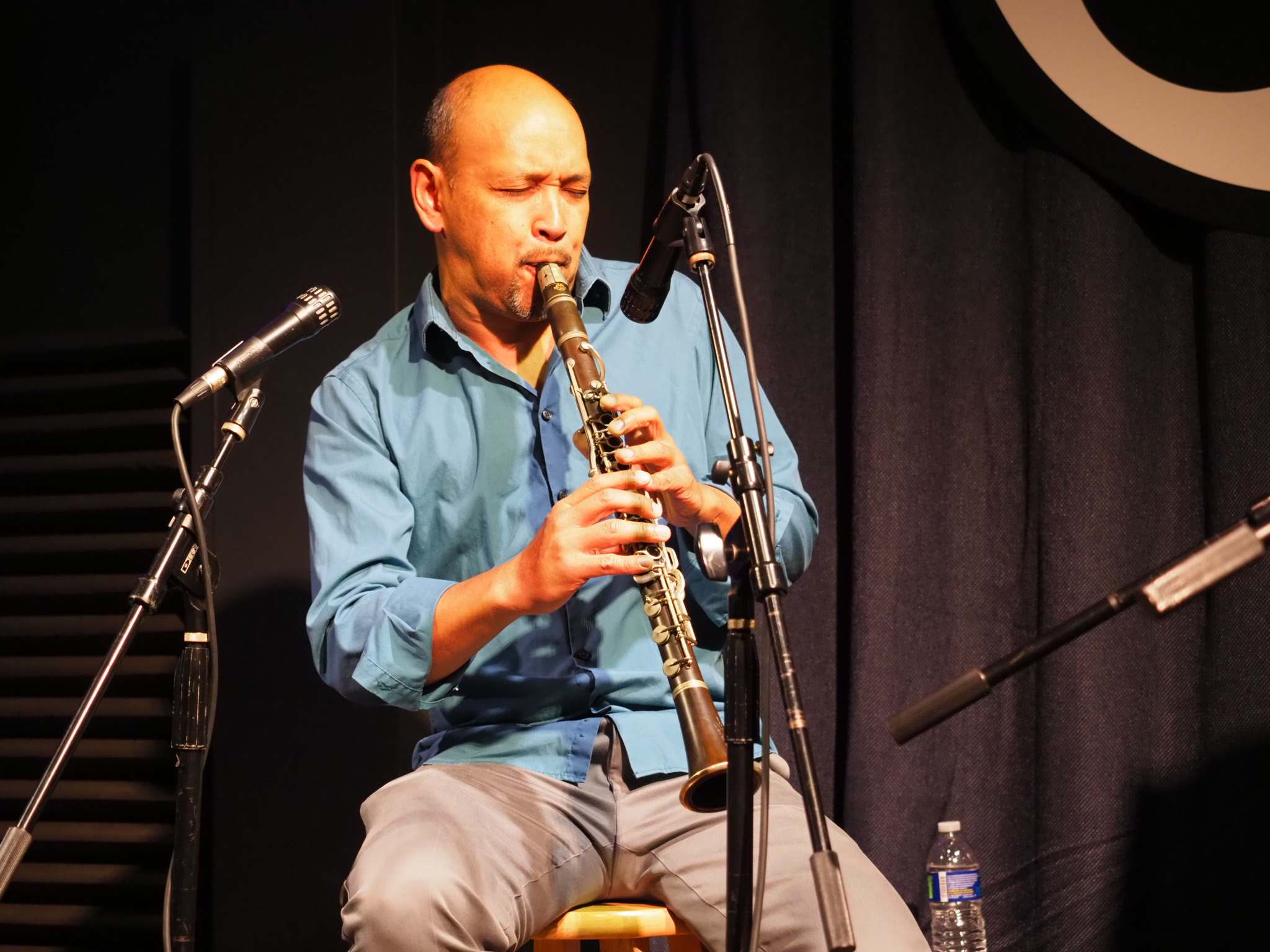 Evan Christopher at WWOZ [Photo by Michele Goldfarb]
This WWOZ New Orleans Tricentennial Moment was made possible with support from these sponsors: