Like so many New Orleans musicians, the legendary clarinet and sax player Sidney Bechet followed a family member into a life in music. But Sidney's musical debut started out at a surprise party -- with more than one surprise.
In the early 20th century, Sidney's older brother Leonard played trombone in the Silver Bells Band. He also played clarinet, though -- and he kept one in his dresser. (Remember that part).
One day in 1903 the Bechet family planned a surprise party for Leonard, in their Seventh Ward house on Marais Street -- and they had hired Freddie Keppard's band to play in their kitchen.  The band's clarinetist George Baquet was going to be late -- so they went ahead without anybody on clarinet.
This was very convenient for six-year-old little brother Sidney Bechet -- who had been secretly going into Leonard's dresser drawer for months, and learning to play the clarinet. Now, with the party in full force and people dancing all over the house and yard, Sidney snuck away and got out the instrument. 
Alone in a room not far from the kitchen, he began playing the clarinet along with Keppard's Band. But unbeknownst to young Sidney, everyone at the party could hear him, and soon enough he was discovered. 
The grownups, amazed by the quality of what they heard, brought him to the kitchen, where he took a seat and played along with the band.
When George Baquet showed up, he was surprised to find a six-year-old boy playing in his place, but he was a good sport about it and kept Sidney alongside him to play for the rest of the night.
And with that one evening at a house party, sitting in with some of the most influential jazz musicians of the time, Sidney Bechet's remarkable career in jazz was started.  Could you ask for a better beginning?
This feature's narrator is Harry Shearer. Harry is an actor, voice actor, comedian, writer, musician, radio host, director and producer. He is well-known for his work on The Big Uneasy, The Simpsons, Spinal Tap, Saturday Night Live, and much more. Harry has also served as "artist-in-residence" at Loyola University. His award-winning career includes an Emmy, a star on the Hollywood Walk of Fame, and multiple Emmy and Grammy Award nominations.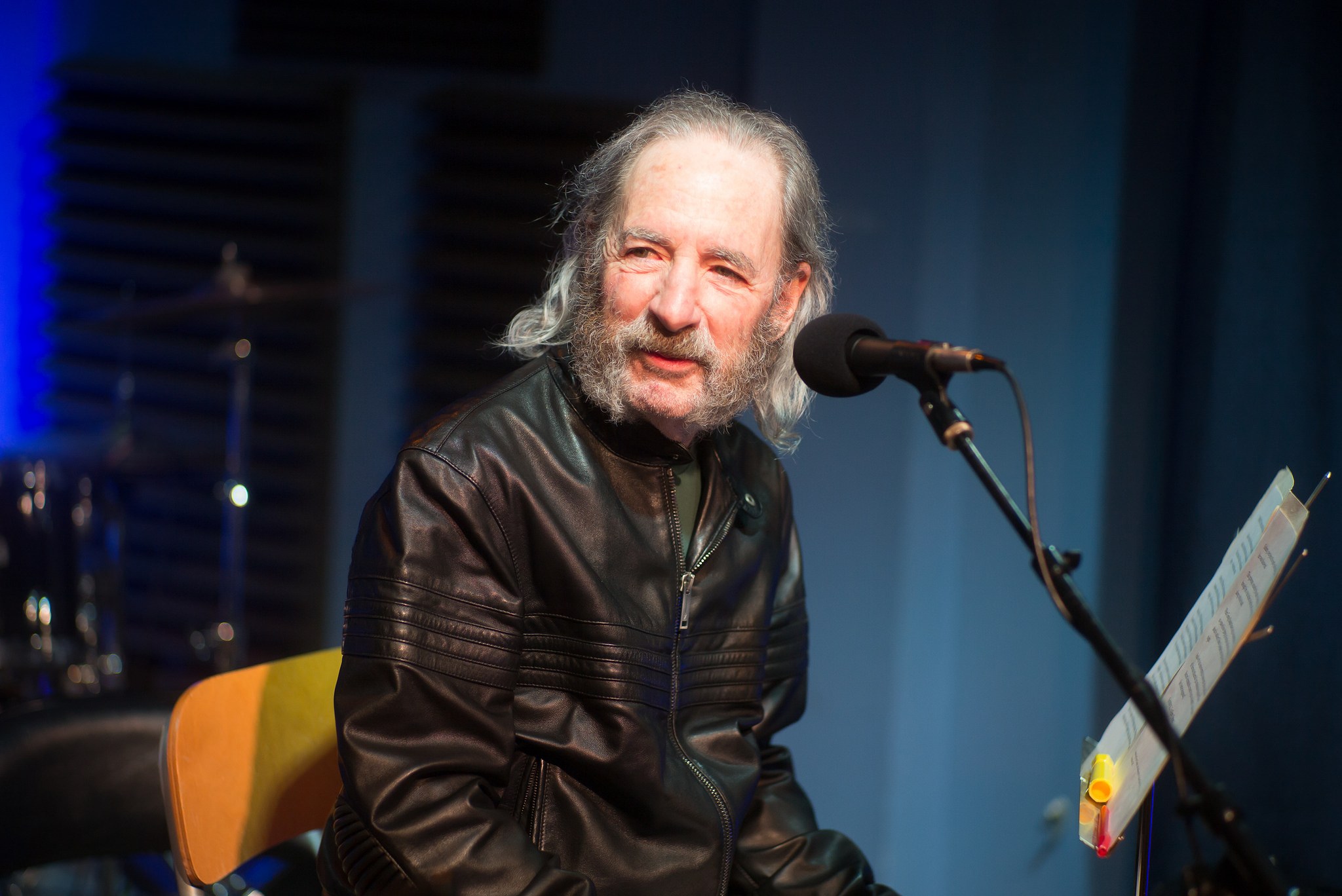 Harry Shearer at WWOZ, March 15, 2018. Photo by Ken Maldonado.
This WWOZ New Orleans Tricentennial Moment was made possible with support from these sponsors: