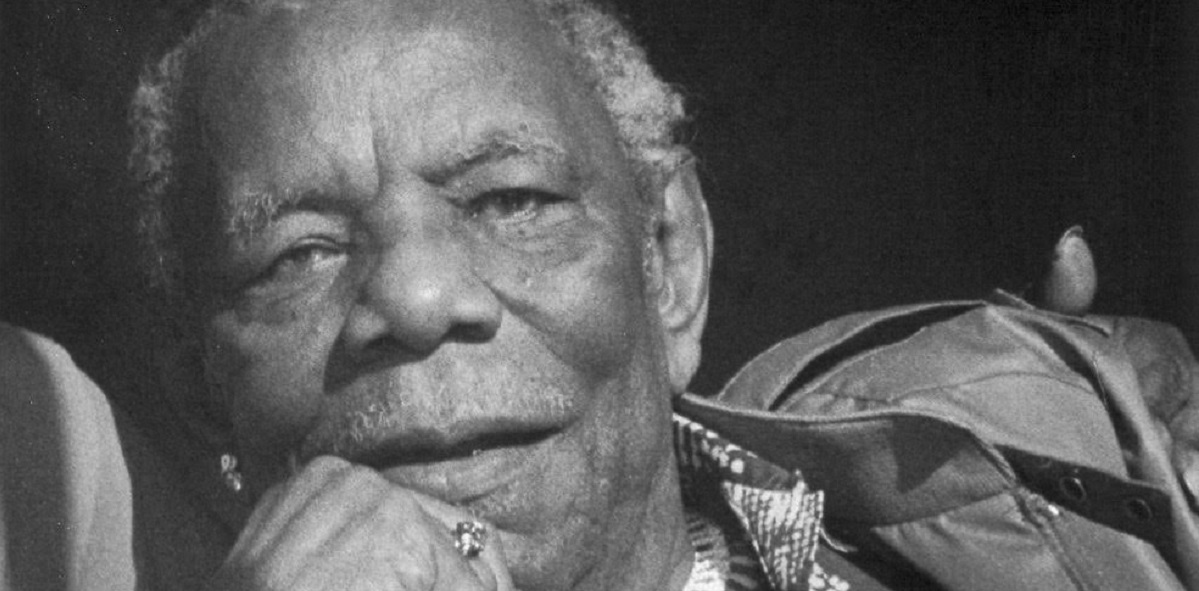 Part One: Pieces of the Puzzle is here, and Part Two: Freedom is here.
But the story isn't all in there: over time we learned so many stray facts and strange stories about Jack Dupree that we just couldn't fit into the story, or that we couldn't verify. (Just because you read it on Wikipedia doesn't mean it's true, folks.) Or that were kind of irrelevant to the story but had us shaking our heads in wonder. And we aren't biographers, chasing down birth certificates and relatives and so on. Our job was to tell a story with music, and make a point.
We had so much material that in May 2016 we were still arguing over how to tell the story. I finally said to George, "there's too much here, we need two shows." I laid out something like two dozen yellow sticky-notes on a table, to show George how I thought the story might come together, in two separate one-hour episodes that would work together but also hold up separately.
In the end, we did go with two shows, but my sticky-note timeline got turned inside-out. The first episode was still about our search for facts about Jack's life and music, but George insisted that the second episode would be something else — not just about Jack's return to America, but also about "the deeper part" of who he was, and what was important to him. When he emailed me one afternoon to say he was arranging an interview about Champion Jack Dupree with the scholar and writer Kalamu ya Salaam (also a former WWOZ show host), I finally started to get an idea of where he was going with the program. And the episode speaks for itself.
But as the show evolved, we had to jettison soundbites and details about Jack. Some ideas we knew we would never pursue, some things were just funny detours, but some things were only cut at the last minute, like Jack's recordings in Woodstock in 1991, with The Band. ("We don't have room for this story," George said, "and it's not really about who Jack was." He was right.)
So to make a long story short, here are some of the various details we couldn't include:
Champion Jack Dupree was indeed a famous boxer, and was brought into the sport by Joe Louis. If this had been a full biography, we'd have included more details about the specifics of his Golden Gloves championship, and more.
In New Orleans, Jack was a Mardi Gras Indian, Flag Boy for the Yellow Pocahontas.
After World War II, Jack had a recording career as a blues artist, but still had a day job. He was a chef at Yeshiva University in New York City — cooking kosher meals for rabbis and their students!
Jack knew Judy Garland. In a 1991 interview George Ingmire unearthed, Jack explained that Judy was in financial trouble in Hollywood, and Jack himself was in trouble at some mob-run nightclubs at the same time. He said the mob then sent both of them to perform at nightclubs in London. How exactly they met is unclear, but is appears that they did. (The basic facts check out with Judy Garland's history — she did have financial troubles in 1958, and left Hollywood for London for several months of performances, to make money. The organized crime angle was a storyline we just weren't going to try to pursue.)
On one of the interviews we found, Jack mentioned he had successfully sued Jerry Lee Lewis over "Whole Lotta Shaking' Goin On." He also mentioned a lawsuit with Ray Charles over "What'd I Say." We had no time or expertise to follow these story leads, but hopefully some future biographer will figure out the whole story…
Jack was married three times, and may have had up to 11 or 12 children. His first wife died around 1930. We don't really know much about his second wife. He married his third wife in England in the 1960s, and they lived there and in Switzerland before parting ways in the 1970s. We couldn't find many definitive details of his personal life, even though they must exist. We aren't biographers, like I said.
On NEW ORLEANS CALLING we usually don't focus much on rock stars who were influenced by New Orleans musicians — it's just not as interesting as the actual New Orleans music. But Champion Jack Dupree was a special case. His 1958 album "Blues From The Gutter" was an inspiration to Rolling Stones guitarist Brian Jones. And after Jack moved to England, many idols of the Baby Boomer generation traveled to see Jack perform. And some recorded with him, including John Mayall, Mick Taylor, and Eric Clapton. This track, "Third Degree," was recorded by Jack with Eric Clapton in the 1960s, and released on the now out-of-print Clapton album "Steppin' Out':
In 1991 Dick Waterman traveled the US with Champion Jack Dupree and guitarist Kenn Lending on a tour of the United States, in what turned out to be the final year of Jack's life. They used Woodstock, NY, as a base for some of their travels, and at one point they recorded with the Band while staying there. Dick Waterman explains that there was about a half-hour of material recorded there, which was not released due to Jack's record label. At least two tracks featuring Jack were eventually released: a cover of Bob Dylan's "Blind Willie McTell" with Jack on piano, on the Band's album "Atlantic City"; and the track "Ramble Jungle," featuring Jack on piano and vocals, eventually released on the Band's 1996 album "High on the Hog," released four years after Jack's death. Here's an excerpt we had to abandon in the final 24 hours of working on the program, featuring Kenn Lending and Dick Waterman talking about those recordings:
 
Update Required
To play the media you will need to either update your browser to a recent version or update your
Flash plugin
.
— Dave Ankers, Producer, New Orleans Calling
Air time:
Thursday, January 12, 2017 - 12:00pm