Sunday, October 1, 2023 -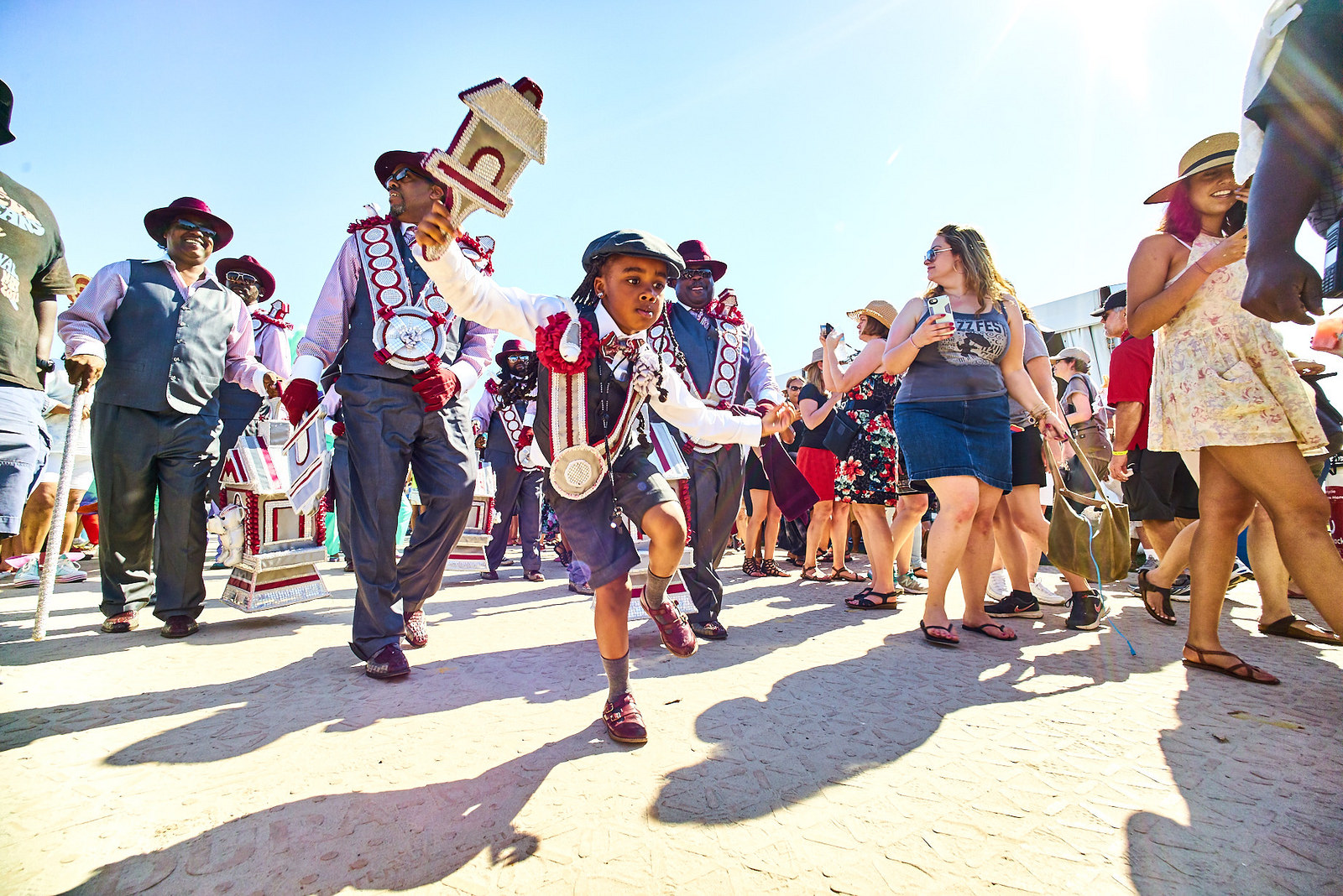 Family Ties at Jazz Fest [Photo by Eli Mergel]
START 2005 N. Broad @ J's Place. Proceed up N. Broad Street to Ursulines Ave. U-TURN at Ursulines Ave. to Gov. Nicholls. 
STOP with Bang Bang Dumaine Gang. Continue on N. Broad St. then RIGHT on Esplanade. Continue on Esplanade to N. Claiborne Avenue.
STOP Under the bridge with Sportsman Ladies & Ko. Continue on Esplanade then LEFT on N. Villere St. LEFT on Kerlerec St.
STOP at Hank's Bar with Divine Ladies. RIGHT on N. Claiborne Avenue to St. Bernard Ave. LEFT on St. Bernard to N. Broad Street.
END 2005 N. Broad @ J's Place