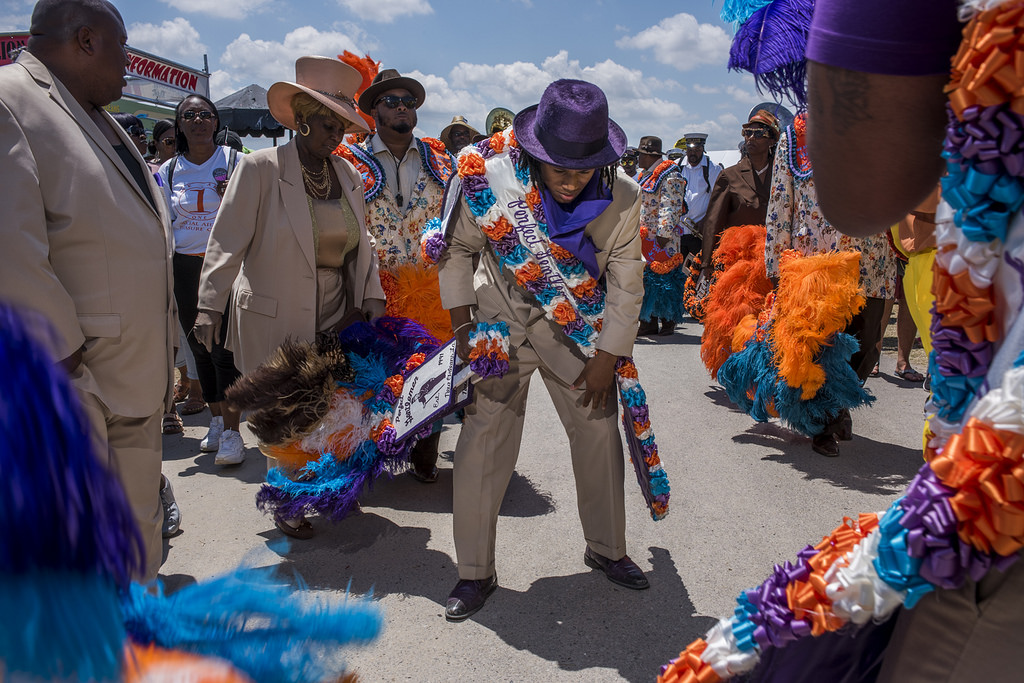 Perfect Gentlemen at Jazz Fest 2018 [Photo by Ryan Hodgson-Rigsbee]
START King's Fashion (Jackson Ave & Willow St). Proceed down Jackson Ave. to S. Claiborne Ave. Turn LEFT on S. Claiborne. Proceed down S. Claiborne to Louisiana Ave. Turn LEFT on Louisiana Ave. Proceed to LaSalle St. Turn LEFT on LaSalle St. Proceed to Washington Ave. 
DISBAND LaSalle St. & Washington Ave.