Sunday, November 28, 2021 -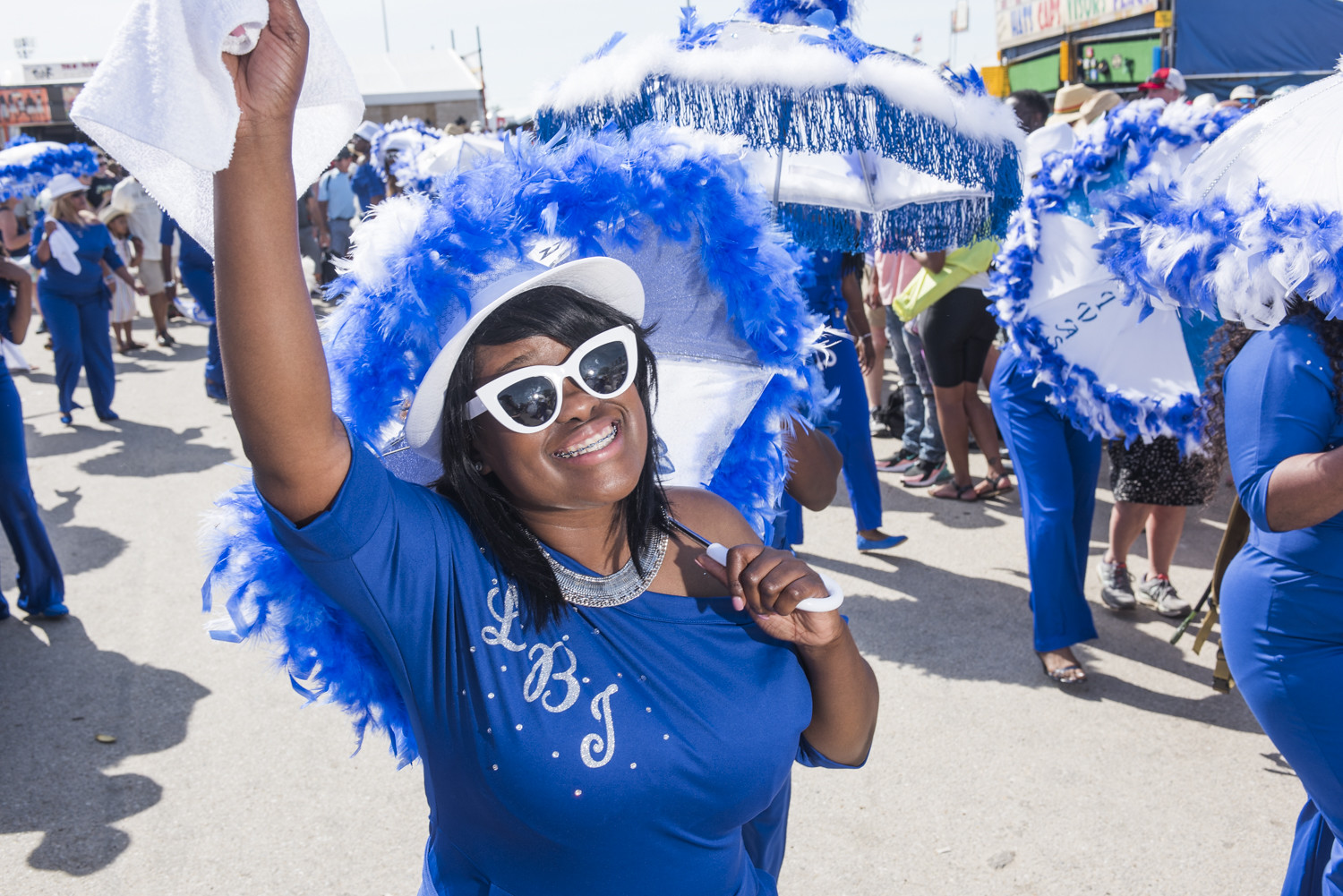 Lady Buckjumpers [Photo by Ryan Hodgson-Rigsbee]
MEN BUCKJUMPERS START at Apple and Monroe (E&C Bar) at 11:30am
LADY BUCKJUMPERS START at Earhart & Broadway (Norwood Thompson Park) at 12 noon
Turn LEFT on Earhart Blvd. to Washington ave. and turn RIGHT, head down Washington Ave. to S. Gayoso St. and turn LEFT.
STOP Jazz It Up. Head out on Washington Ave, turn RIGHT toward S. Dupre and turn LEFT on Washington Ave. Continue down Washington Ave. and cross over S. Broad toward Toledano St. and turn RIGHT onto S. Rocheblave.
STOP Tapp's Bar. Turn LEFT onto Toledano St. and head to a quick stop at Captain C's stand on Washington and S. Tonti St. Return back to Toledano St. to continue down Toledano to S. Claiborne Ave. Turn RIGHT on S. Claiborne Ave. to Gen. Taylor and turn LEFT and another LEFT back onto S. Claiborne Ave. 
STOP Chicken & Watermelon. Turn RIGHT on Louisiana Pkwy, past Big man Lounge, head up Louisiana Pkwy. to Clara St. Turn RIGHT, head up Clara to Marengo St. Turn LEFT and then to Magnolia St and turn LEFT on Magnolia St. and head down Magnolia St.
STOP Silky's Lounge. Head back down Magnolia St. to Washington Ave. Tribute on the corner of Washington and Magnolia St. Turn RIGHT and continue down Washington Ave. to LaSalle St.
STOP: Hello Shots "The Original Jello Shots Lady"
DISBAND
Download the full route sheet below, and click "play" on the player to hear this week's Takin' It To The Streets guest host, India Sever, interview Lady Buckjumpers' Linda Tapp Porter: 
Update Required
To play the media you will need to either update your browser to a recent version or update your
Flash plugin
.