Sunday, October 10, 2021 - 12:00pm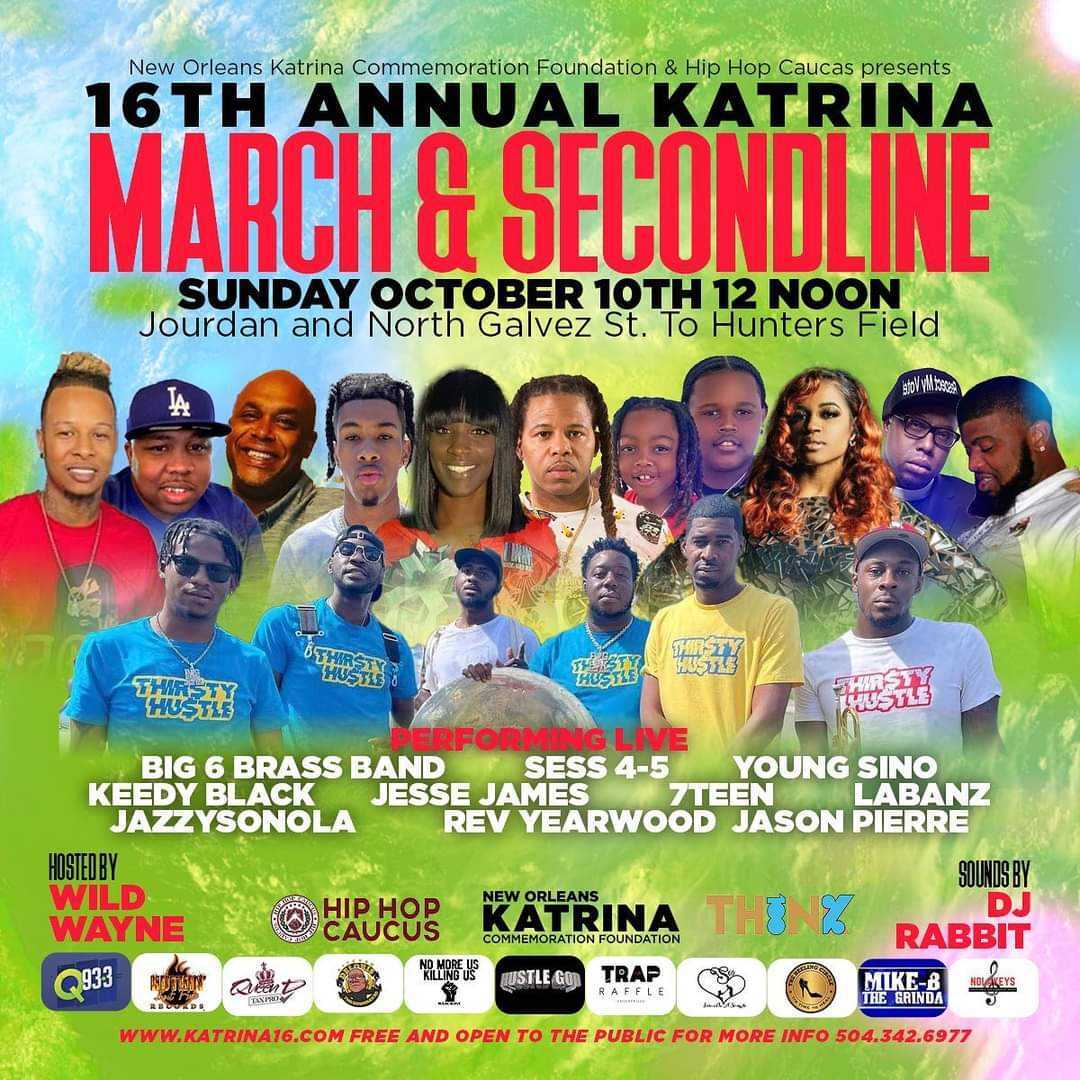 August 29th was the 16-year anniversary of Hurricane Katrina. Stand in solidarity with the Gulf Coast communities who were impacted by Hurricane Katrina and experience the joy and beauty of this annual commemoration and Second Line organized by the Hip Hop Caucus and New Orleans Katrina Commemoration Foundation.
If you can't attend in person, they will be livestreaming the full day of activities on Ocotber 10th from 12pm – 6pm CST at Katrina16.com. This event was rescheduled from their original date of August 29, 2021, due to Hurricane Ida.
Each and every year since Hurricane Katrina, Hip Hop Caucus and New Orleans Katrina Commemoration Foundation have marked the anniversary by organizing a community led commemoration.
START the morning in the Lower 9th Ward where the levees broke, with a healing ceremony and a reading of the names of those who died. They then march through the streets until a brass band joins at the half-way point to lead the rest of the way in the New Orleans' Second Line tradition.
END at Hunter's Field for a rally with speakers and performers.
To participate in this event, organizers ask that attendees please:
Wear a mask that fully covers your nose and mouth
Maintain 6 feet of physical distance whenever possible
Bring hand sanitizer and use frequently.
Avoid sharing drinks, carrying other's signs or touching objects that others have touched.