Sunday, January 5, 2020 -
****POSTPONED*****
We will post the new date when it's confirmed.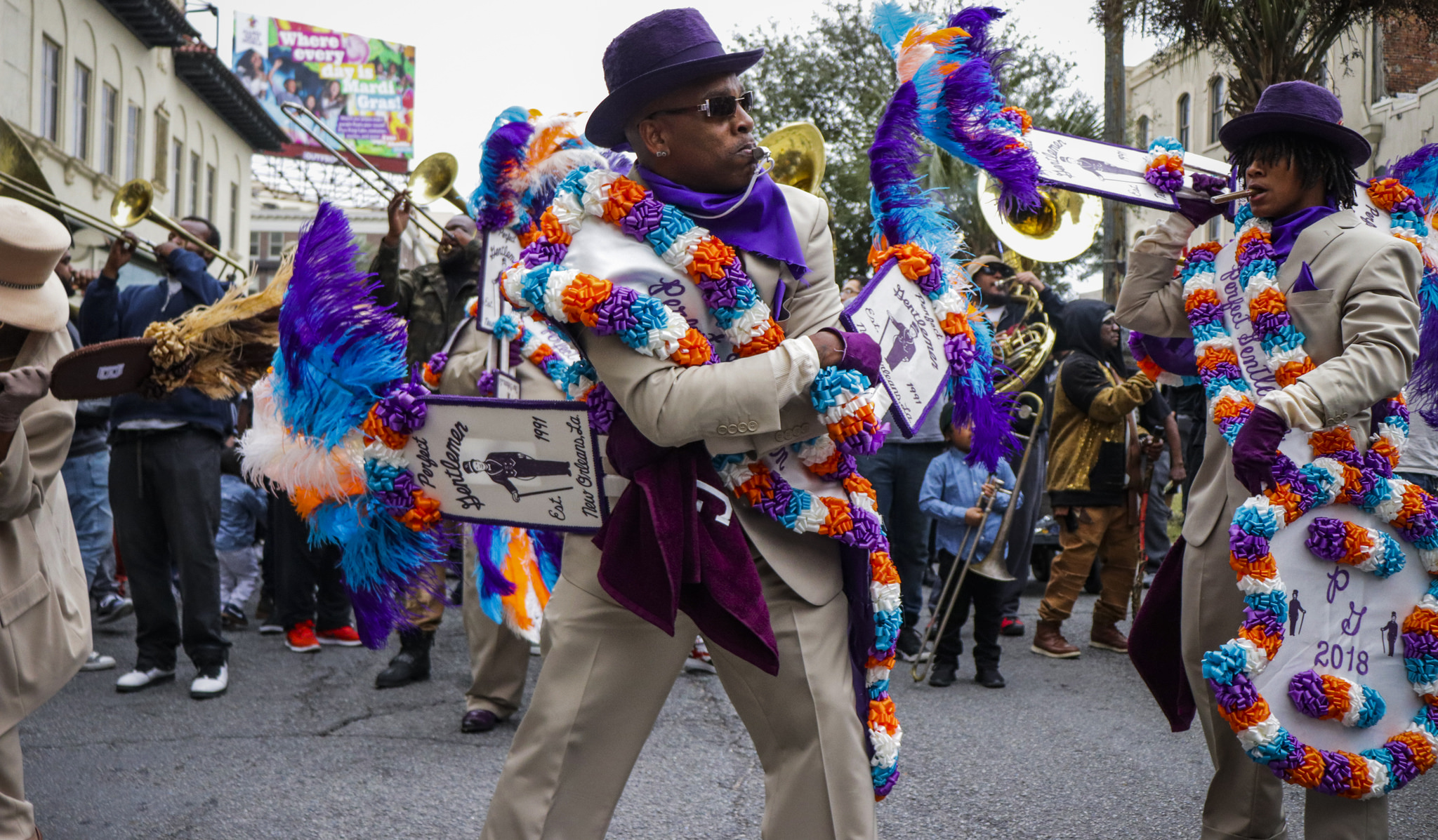 Perfect Gentlemen [Photo by Jamell Tate]
START Walk-On's Sports Bar on Rampart & Poydras. Proceed down Rampart to Oretha Castle Haley. Proceed Oretha Castle Haley to Jackson Ave. LEFT on Jackson to St. Charles Ave. RIGHT on St. Charles Ave. Proceed down St. Charles Ave to Louisiana Ave. RIGHT on Louisiana Ave.
STOP at Sandpiper Lounge (2119 Louisiana Ave). Continue up Louisiana Ave. RIGHT turn onto LaSalle St/Simon Bolivar. Proceed down Simon Bolivar to Jackson. LEFT on Jackson Ave to Willow Street.
STOP at King Fashion. Proceed down Jackson to Claiborne Ave. LEFT on Claiborne Ave to Toledano Street. RIGHT on Toledano Street.
STOP Toast Ms. B. 5th Anniversary. Proceed down Toledano Street to S. Dupre.
DISBAND at Jazz It Up (4201 Washington Ave)