Sunday, September 15, 2019 -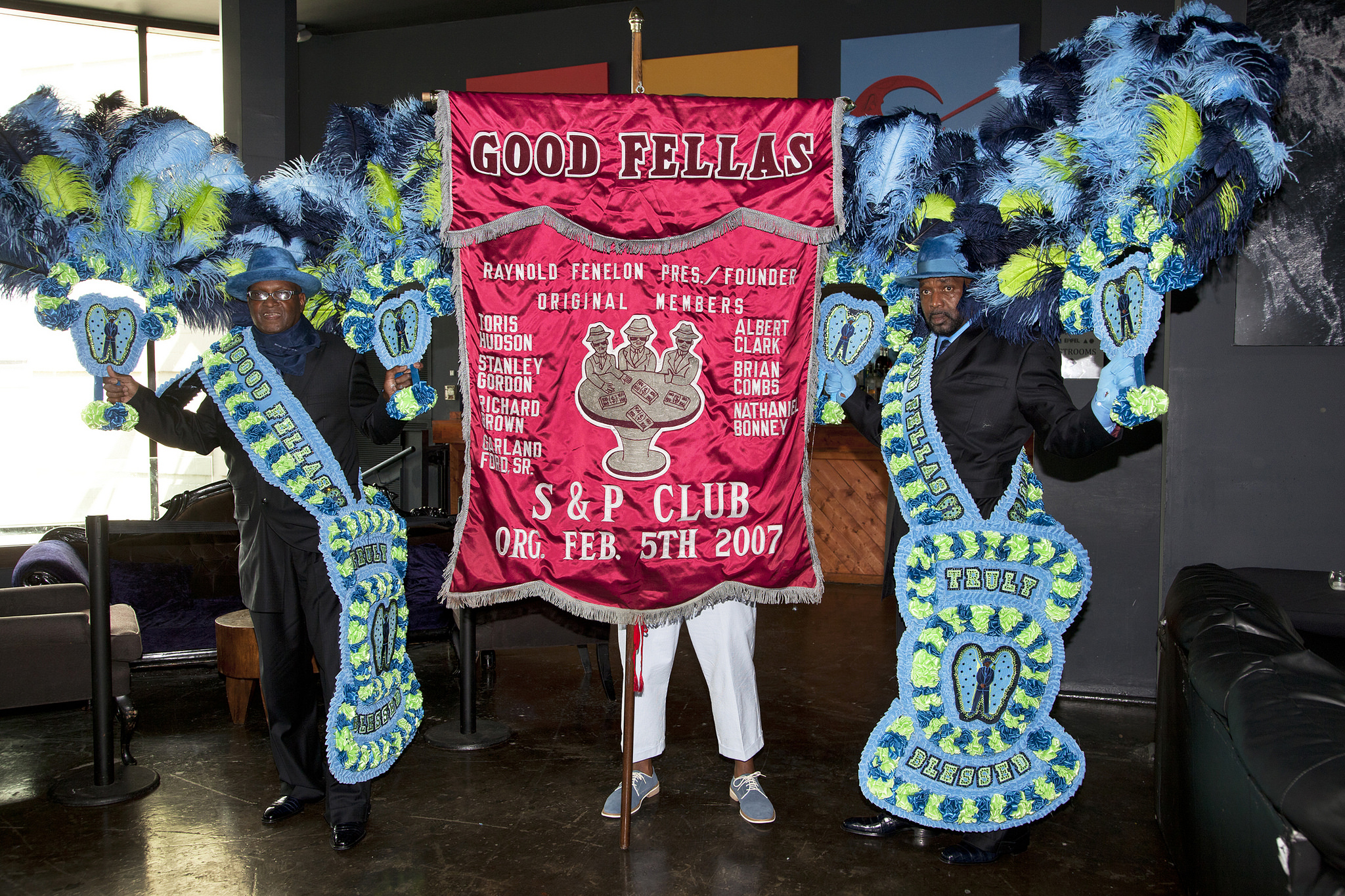 Good Fellas [Photo by Judy Cooper]
START at St. Charles Ave and Josephine. Continue up St. Charles to Jackson Ave. Turn RIGHT on Jackson to Brainard Street. Turn LEFT on Brainard Street to Second Street and then turn right on Second Street to Dryades Street.
STOP at Sportsman
Continue on Second Street to Danneel Street. Turn LEFT on Danneel Street to Washington Ave and then make a RIGHT and continue up Washington.
STOP at 2814 Washington Ave (The Magnolia: "Give Me My Project Back"
Continue on Washington to South Claiborne Ave. Turn LEFT on South Claiborne Ave. Make a LEFT on Louisiana Parkway. Up Louisiana to Big Mans Lounge.
STOP at Big Mans Lounge
Continue up Louisiana Parkway to South Galvez. Make a RIGHT turn on South Galvez to Washington Ave. Make a LEFT turn on Washington to Tapps 2.
STOP at Tapps 2
Continue up Washington Ave. to Earhart Blvd and turn LEFT on Earhart to J's Barber Shop.
DISBAND
PLEASE LEAVE YOUR GUNS AND TROUBLE SOMEWHERE ELSE!