Published on: December 17th, 2019
James Booker makes his way to the stage, May 6, 1979. Today would've been his 80th birthday. Photo by Burt Steel, courtesy of the New Orleans Jazz & Heritage Archive.
And tune in to tonight's Kitchen Sink, 10pm-12am-- David Kunian will be playing the music of the "Black Chopin." Expect genius, 3 handed piano, and warnings about the CIA!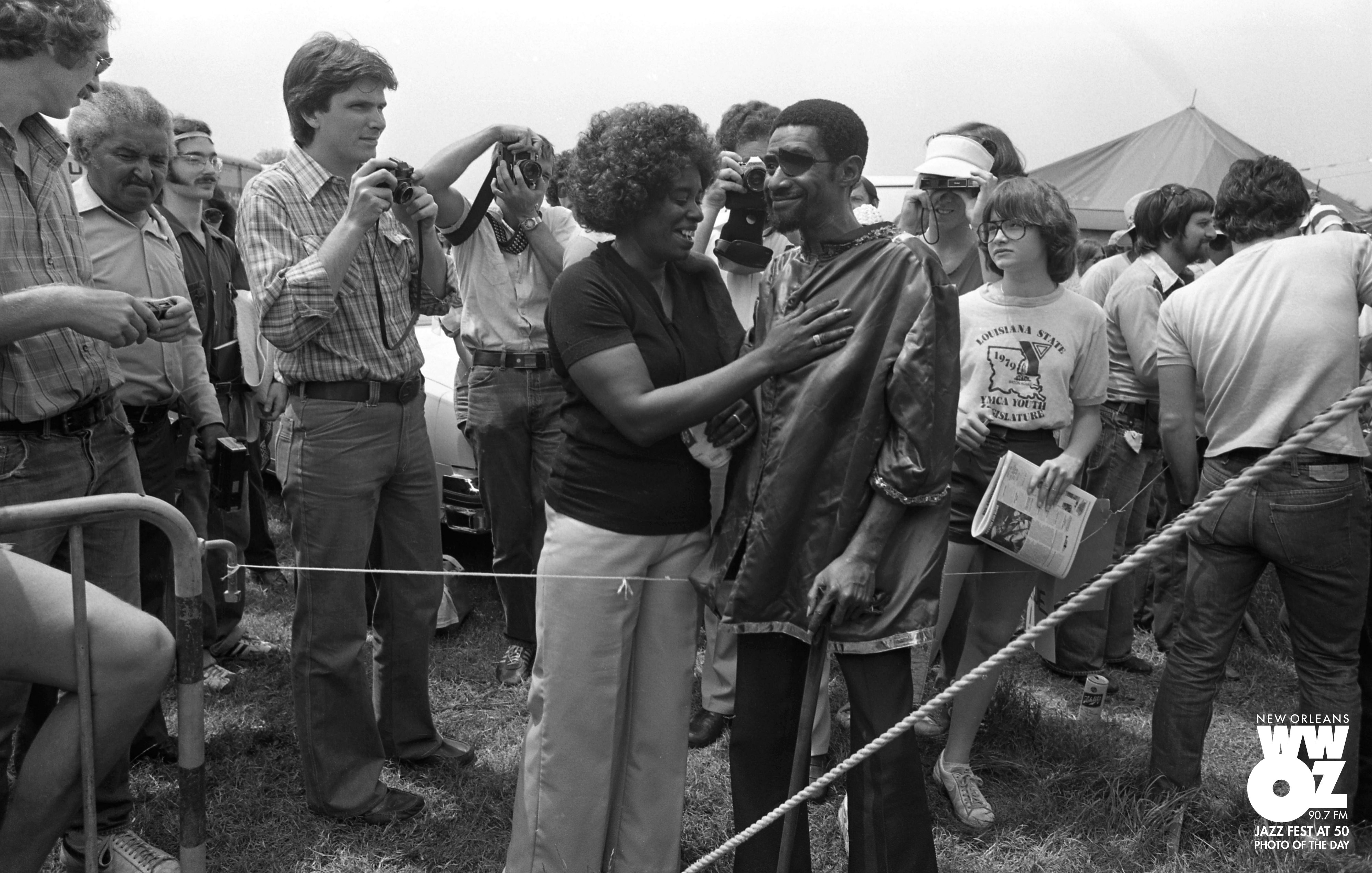 In honor of Jazz Fest's 50th anniversary in 2019, we're featuring a Jazz Fest photo of the day with our audience. Keep your eyes here, and at our Jazz Fest 50 page, all year long to see them, plus more celebration of the big anniversary!