Published on: November 25th, 2019
This week on our Jazz Fest at 50 Photo of the Day series, we're highlighting the next generation! Kids have always been a part of Jazz Fest, and there's even a dedicated Kids Area and Tent with performances, food, opportunities to create art, and more. Here are two of the young members of Big Chief Kevin Goodman's tribe, the Flaming Arrows, on May 3, 2019. Photo by Ryan Hodgson-Rigsbee.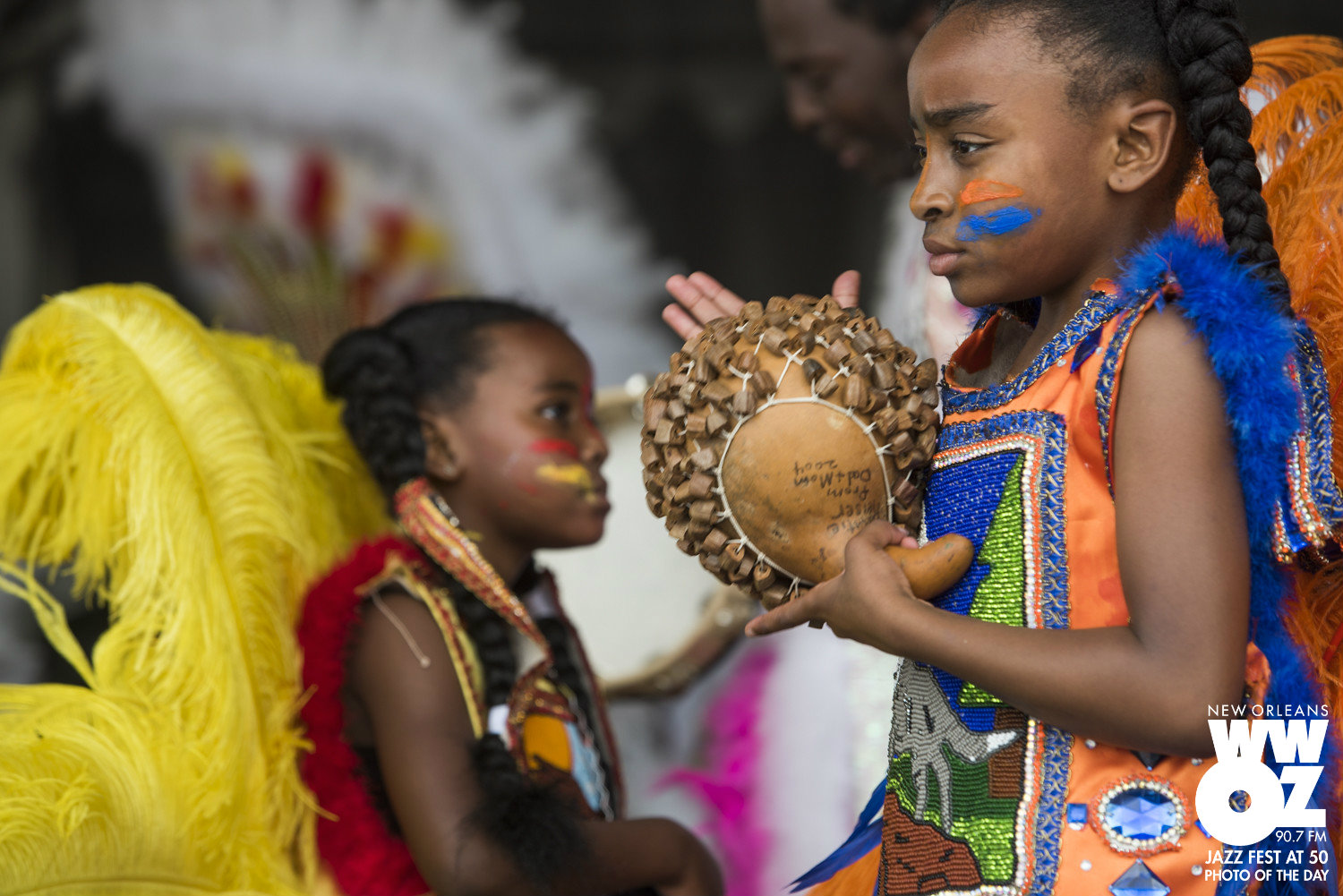 In honor of Jazz Fest's 50th anniversary in 2019, we're featuring a Jazz Fest photo of the day with our audience. Keep your eyes here, and at our Jazz Fest 50 page, all year long to see them, plus more celebration of the big anniversary!