In the mid-60s, keyboardist Art Neville was an established musician. He'd performed on hits like 'Mardi Gras Mambo,' 'All These Things,' and 'Cha-Dooky-Doo.' He was evolving, though -- he'd moved away from the ballads of the 1950s and early '60s and put together a talented crew, which was tight and talented -- bassist George Porter, Jr., drummer Zigaboo Modeliste, and guitarist Leo Nocentelli.  The band had two regular gigs, one uptown at the Night Cap, and one downtown in the French Quarter at The Ivanhoe.
And it was at the Ivanhoe that producer Allen Toussaint would pull his car up to the curb, and just sit and listen to the band playing inside the bar.  He connected with the group, and hired them to be his studio band at Jazz City, and later, at the Sea-Saint Studios. 
The combination was magic. In 1969, the group joined Josie Records, and officially became known as The Meters. 
From 1969 to 1971, the Meters had ten singles on the Billboard R&B charts, including 'Sophisticated Cissy' and 'Cissy Strut.'
The band's tracks drew clear influences from traditional New Orleans second line music, West African rhythms, soul music, and reggae.
They also drew from New Orleans R&B pioneers like Professor Longhair who "put funk into music," as Dr John put it. The Meters nurtured that sound and expanded it -- creating New Orleans funk; a contrast to the harder funk sounds of James Brown, from Georgia. 
The Meters spent the 1970s touring the world and playing on some of the biggest hits of the day, including Labelle's 'Lady Marmalade' and Dr. John's 'Right Place, Wrong Time.' 
Through their own recordings and then on other people's albums, The Meters' danceable New Orleans sound helped launch and define the funk genre in the early 1970s. And New Orleans music was never the same again.
The narrator for this feature is Scott Bakula. Scott is an accomplished actor who starred in and won a Golden Globe for his work on Quantum Leap, a Tony nominee, and starred in Star Trek: Enterprise. In 2014, he began his role that brought him in close connection with the Crescent City as Special Agent Dwayne Cassius on NCIS: New Orleans. He is also the Executive Producer of New Orleans: Here and Now. "I'm a piano player and singer and I love jazz," he told CBS in 2015. "That by itself -- to be in the place where that music was birthed is kind of mind-boggling to me, to be where all these people sang and played."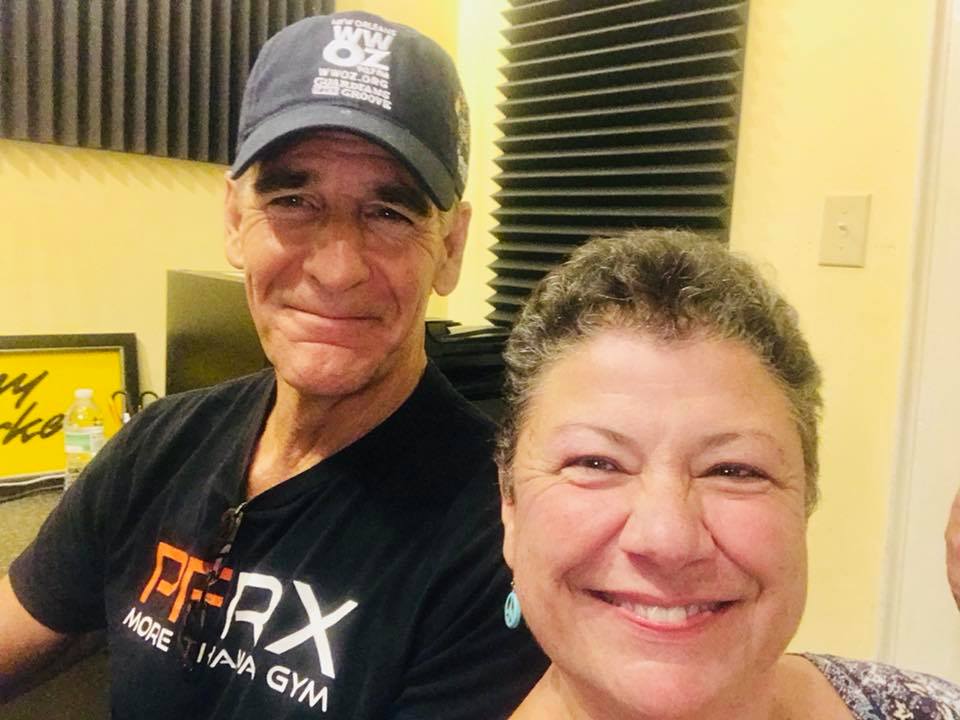 Scott Bakula with WWOZ General Manager Beth Arroyo Utterback
This WWOZ New Orleans Tricentennial Moment was made possible with support from these sponsors: