In 1954, a talent scout heard a new sound in Southwest Louisiana -- and it was different. Creole music mixed with R&B and rock'n'roll -- this was not traditional Cajun music.
The sound was made by a young man with an accordion -- a singer from Opelousas who called himself "The King of the South." He was Clifton Chenier. His sound wasn't really new, but it was new to the world outside the cajun and creole worlds, and it made you want to dance.
The talent scout knew Chenier and his working-class band had potential. He asked them to travel to L.A. to record. Clifton was reluctant to pack up and drive across the desert in an old car without air-conditioning, dragging a trailer full of gear. The financial and personal risk was high, and there was no guarantee of a payoff. However, the possibility of making a better life for himself and his band was real.
So they took the chance and hit the road, embarking on what was to become one of the most significant journeys in American music. Not only did they make it through the desert and back, but the gamble paid off. They came back from their first big recording expedition with a hit single, a Professor Longhair cover called "Ay 'Tite Fille (Hey, Little Girl)." It introduced Clifton to a huge national audience.
The band now had a taste of success, and they hit the road -- playing the whole country, especially in Louisiana and East Texas. Chenier's music kept growing, and by the mid-1960s the new sound was fully formed and taking off. The new music had a name, and Clifton had a new crown -- he had become the King of Zydeco.
Clifton Chenier recorded over two dozen zydeco albums, toured the world, performed at nearly every Jazz Fest in New Orleans, won Grammys (including a Lifetime Achievement Award), and even played at the White House. All because he took a chance and decided to get in that rickety old car with his band in 1954.
The narrator for this feature is Scott Bakula. Scott is an accomplished actor who starred in and won a Golden Globe for his work on Quantum Leap, a Tony nominee, and starred in Star Trek: Enterprise. In 2014, he began his role that brought him in close connection with the Crescent City as Special Agent Dwayne Cassius on NCIS: New Orleans. He is also the Executive Producer of New Orleans: Here and Now. "I'm a piano player and singer and I love jazz," he told CBS in 2015. "That by itself -- to be in the place where that music was birthed is kind of mind-boggling to me, to be where all these people sang and played."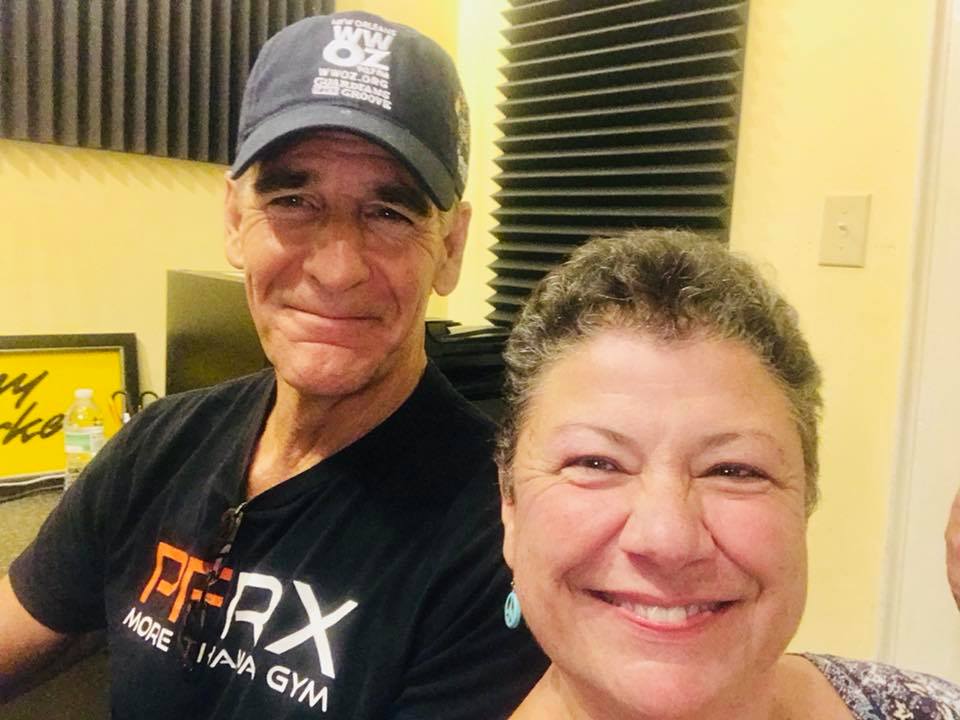 Scott Bakula with WWOZ General Manager Beth Arroyo Utterback
This WWOZ New Orleans Tricentennial Moment was made possible with support from these sponsors: