Published on: April 3rd, 2017
WWOZ Piano Night is coming Monday, May 1! The 29th edition of Piano Night is subtitled "Back to the Roots" and for good reason. This Piano Night will be a return to the original concept: solo pianists, playing one at a time on the main stage at the House of Blues. Tickets are available now.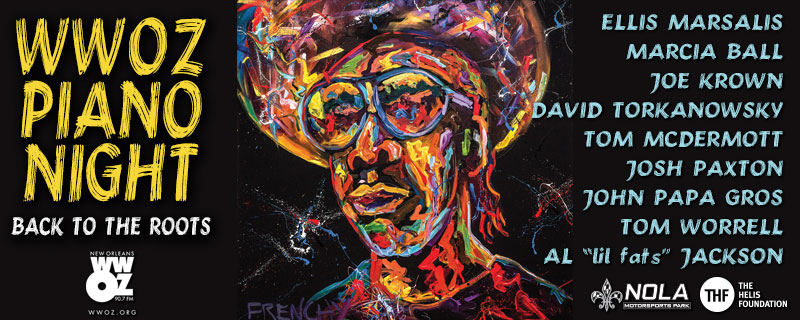 As usual, Piano Night will feature a great line-up of players, each of whom is a torch-bearer of the New Orleans piano tradition. They include Ellis Marsalis, Marcia Ball, Joe Krown, David Torkanowsky, Tom McDermott, Josh Paxton, John Gros, Tom Worrel, and Al "Lil Fats" Jackson.
In anticipation of this sure-to-be fantastic evening, we'll be taking a look back at some performances from recent Piano Nights over the coming weeks. This feature focuses on one of the special moments that happened at a recent Piano Night as David Torkanowsky performed with the now-late Joe Clay. Check out two songs below!