Join or renew your WWOZ membership
Choose your membership type below
Krewe of Roux
New Thank You Gift:
our Ceramic Mason Jar Mug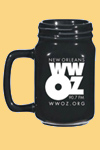 Become a sustaining member and help WWOZ continue our mission to bring the music and culture of New Orleans to the Universe.
WWOZ Hi-Fi Club
Go behind the scenes at 'OZ and attend exclusive events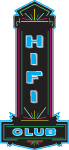 Become a sustaining member of the WWOZ Hi-Fi Club with an investment in the station's future of $100 per month.
Live Music Passes
Brass Passes for 2018 will go on sale later this summer.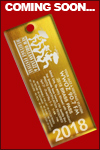 Support WWOZ and catch great live music events! Click for Brass Pass information.
You're one step closer to being a Guardian of the Groove. Join the Krewe of Roux, our monthly donor club or check out the WWOZ Social Aid & Pleasure Club. Whichever way you choose to join the WWOZ family, know you are supporting community radio in New Orleans.
If you'd like to make a donation by phone, please call 1-877-907-6999.
With Love,