Sunday, October 27, 2019 -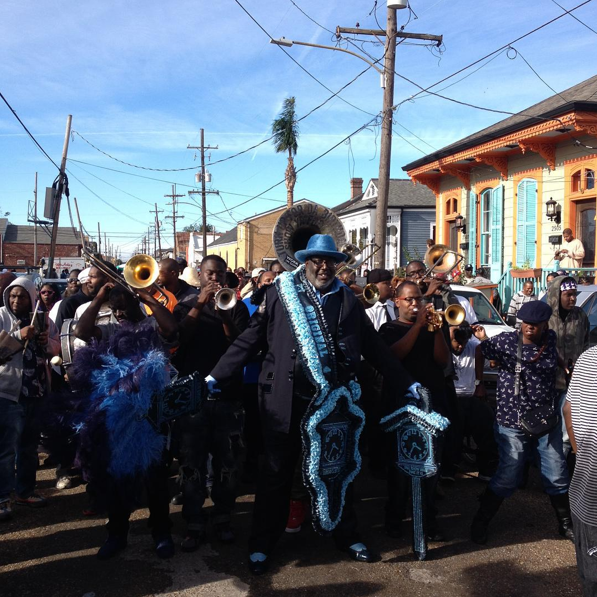 Original Four [Photo by Action Jackson]
START Treme Center. Proceed up Villere to Basin St. Right on Basin to Claiborne. Left on Claiborne. Up Claiborne to Tulane. Left on Tulane. Up Tulane to Loyola. Right on Loyola, proceed down Loyola to Howard. Left on Howard Ave., right on Oretha Castle Haley Blvd.
STOP Under the Bridge Dumaine Gang. Proceed forward left on Jackson to Brainard St. right on St. Philip St. Left on Baronne St, up Baronne to Washington St. right on Washington St. up Washington St. to Dryades St. Right on Dryades St.
STOP Sportsman's Corner. Up Dryades to Philip left on Philip, right on Oretha Castle Haley Blvd. proceed to Jackson, left on Jackson.
STOP Jackson & S. Liberty St. Left on S. Liberty, proceed forward. Right on Simon Bolivar, proceed up Simon Bolivar to LaSalle.
DISBAND The Washington and LaSalle